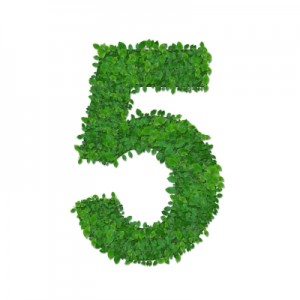 Can you spare 5 minutes a week in order to boost your happiness, improve your relationships, and enhance your health? Then I invite you to join the 5-Minutes-a-Week Gratitude Challenge*.
All you have to do is write down, once a week, what you are thankful for. It doesn't have to be a long list – up to 5 things. That should take about 5 minutes, don't you think? Do it each week for 10 weeks. Then report back to share what improvements you have experienced in terms of health, happiness, and relationships.
While it may sound ludicrous that such a simple act could lead to all these positive outcomes, don't take it from me, take it from the experts. Studies have shown that when people keep a gratitude journal on a weekly basis for a period as short as 10 weeks, they experience remarkable results. Read all about it here.
* Formerly dubbed the "10-Week Gratitude Challenge" I realized that the original name didn't convey how ridiculously simple this endeavor is. Yes, it takes 10 weeks – but that makes it sound long and laborious. It's actually only 5 minutes a week of your time, with the potential for important pay-offs in terms of more joy, improved sleep, and progress toward your goals.

Curious? Ready to join? Just let me know that you're joining the challenge – either via email, in the comments below, or on my Facebook page. Every Friday we'll start a thread on the Facebook page to share what we're thankful for and whether we're noticing any benefits from practicing gratitude.
Photo courtesy of creativedoxphoto / FreeDigitalPhotos.net