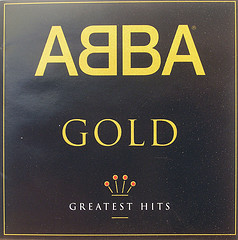 Two days ago, I received a Tweet, encouraging people to vote for the 2011 Aid Bloggers' Best Awards (or ABBAs). To help spread the word to others, I immediately retweeted the message, planning to click through to the link later, and cast my votes for my favorites. I didn't get around to it before shutting down my computer for the night.
So imagine my surprise when I read another Tweet the next morning from a friend, saying he had voted for Development Crossroads for the ABBA for Best New Blog of 2011. Huh? Confused, I clicked through to the web site and almost fell out of my chair when I read that MY BLOG is actually one of 5 nominees for the BEST NEW BLOG OF 2011!
Now I completely understand when actors who are up for an Oscar say that it's an honor "even to be nominated." They are actually sincere. I know that I feel that way! I am honored, humbled, and a little giddy. For a new blogger, it's a thrill to even know that someone is reading! In the spirit of celebrating small, medium, and big wins, I raise a virtual glass to the Development Crossroads community.
Can I count on your vote? Please vote for Development Crossroads. You can vote here through February 15.
To find Development Crossroads, please scroll down to category #4, "Best New Blog." While you're over there, get to know some of the many outstanding blogs nominated in the other 11 categories. The development blogosphere truly is fascinating.
And if you're here because you heard about this blog through the ABBAs and wondered what it was about, welcome!
I write about how international development professionals can chart a course toward high-impact careers they love. For you, that might mean transitioning to a new job (or country, or role, or organization). Or it might mean figuring out how to love the job you've got.
If you are new, or would like a refresher, these are some of my favorite blog posts, split into those two major categories:
If you would like to be happier and more effective in your current job, you may want to read:
1.   How to Love the Job You've Got — No job is perfect. This article introduces a way to enjoy the good parts of your job, while being less bothered by the not-so-good stuff.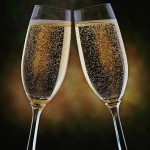 2.   Drinking on the Job, Avoiding Burn-out in Aid Work, and the Power of Small Wins — We usually save champagne, or big celebrations, for major accomplishments and big successes. Yet marking progress toward goals – even small progress – is a practice that engenders success. This article includes tips on how to leverage the power of small wins.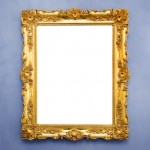 3.   The Most Important Person To Know in Aid and Development — When it comes to career success, they say it's not what you know, but who you know. Well, if you want to have an amazing career in the aid and development industry, there is one person you must get to know, and get to know well: YOU. This article introduces 3 ways you can boost your self-awareness – and amp up your career in the process. It's the first in a 2-part series, the second of which was published as a guest post on Devex.com.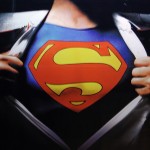 4.   Kryptonite and the International Development Superhero — Career coaches like me will tell you that it's a smart career move to minimize the time and energy you spend on your weaknesses, and focus on your strengths instead. But what if part of your job description is doing stuff that falls outside your strength zone, and you have no one to whom you can delegate these tasks? This article will give you ideas on how to deal with your weaknesses.
If you are contemplating a career transition (new job, new country, new role, etc.) you may wish to read:
1.   How to Fall in Love (With Your Next Job) — Includes a self-guided exercise you can do to identify the attributes of a job you will really love (and excel at!) Many international development practitioners have told me how helpful they have found this process.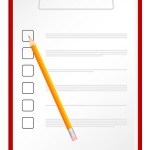 2.   Do Not Make a Career Decision Without This List — Once you know your list of your top core values, it becomes much easier to make career decisions (or personal ones!) The article links to a self-guided exercise to help you identify your core values. Again, many of my clients have found this invaluable in thinking about what's next for their careers and lives.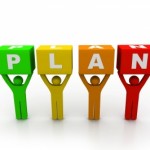 3.   I Wouldn't Plan On It — What?! A career coach who doesn't believe in five-year career plans?! This post explains why five-year development plans don't work in international development (or most other fields, frankly) and what I think is a better alternative. Includes a link to a PDF worksheet that you can use to develop your own "Alternative to a Five-Year Plan."
4.   The 3 Keys to Navigating Change and Landing on Your Feet — This 3-part blog series lays out the phases of transition, and how to cope and thrive in each one. It applies to shifts in your career as well as changes in your life.
Thanks for visiting my blog. I hope you'll have a look around, make yourself comfortable, and if you like what you read, please sign up for my email newsletter, which will include more articles, tips, and resources.
P.S. I have to say I love the "ABBAs" name for these awards. There are a lot of contrived acronyms in the aid and development world, but this one might be my favorite. Last weekend, the (Swedish) ABBA-inspired Broadway musical "Mamma Mia" just opened here in Manila so everyone is gaga over Abba anyway – perfect timing!
Don't forget to "take a chance on me" [I couldn't resist!] and vote for Development Crossroads for the best new blog at http://www.aviewfromthecave.com/2012/02/vote-for-best-aid-blogs-of-2011.html.
 Photos by exquisitur,  nImAdestiny, Xurble, and renjith krishnan / FreeDigitalPhotos.net