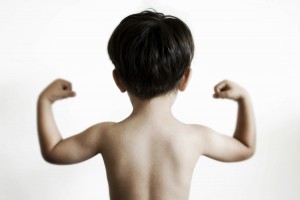 If you want to rock your career, you've got to play to your strengths. But to do that, first you have to figure out what they are. Here are 5 ways to identify your strengths.
I write, think, and coach a lot about the importance of playing to your strengths in order to have a career you love. By strengths, I mean an activity that meets the following criteria (hat tip to Marcus Buckingham):
You are great (not just good) at it;
When thinking about the task, you are excited – you anticipate the activity;
When doing the task you find it easy to concentrate and get absorbed in the activity, even losing track of time;
Once the task is completed, you have more energy than before.
If the majority of your job has you engaged in activities that are strengths, you are much more likely to:
Turn out stellar performance
Enjoy what you're doing
Be happier and more pleasant to work with
In fact, research by Gallup has found that people who use their strengths every day are six times more likely to be engaged in their work, and three times more likely to report having an "excellent quality of life."
Playing to your strengths will be a win for you, for your manager, for your co-workers, and for whomever your work ultimately benefits (whether that's clients, project participants, communities, nations, the planet…)
But in order to play to your strengths, you have to know what your strengths are. Here are 5 ways to identify your strengths. (Don't worry, you don't have to do ALL five – just pick one that resonates with you, and try it.)
Give one of these a whirl and see what strengths emerge. Do you agree or disagree? I'd love to hear what your strengths are, and what helps you to identify them. Leave a comment below or comment on the Facebook page.
And stay tuned for an upcoming post on the dark side of strengths…