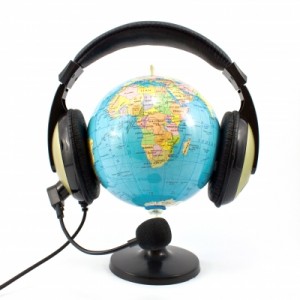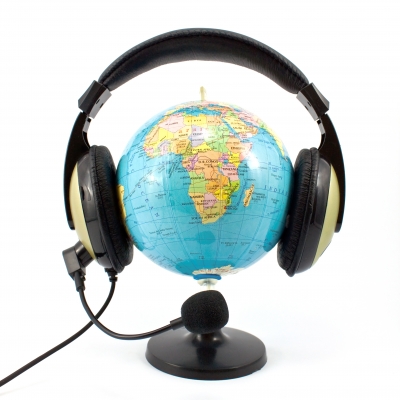 Peer coaching can be a great way to work through whatever is troubling you at work, bounce ideas off a trusted thinking partner, and overcome isolation on the job.  (Click here to read more about why aid and development workers can benefit from peer coaching and a case of how it's being used by two aid workers in Asia.)
If you'd like to get started with peer coaching, here are 10 tips:
Identify a partner you trust.  Your peer coach could be someone in another office, someone in your field who works for another organization, a fellow consultant.  One critical factor: whoever you choose, you must trust him/her to maintain confidentiality.
Invite them to partner with you as your peer coach.  Tell them what you'd like to get out of peer coaching, and why you think the two of you would work well together.  If you like, share this blog post and last week's to help flesh out what peer coaching is about.

Schedule a time to meet via Skype.  Face-to-face meetings can be great, but don't let geographic barriers stop you: Skype video or audio-only calls can also be highly effective.  (In fact, as a professional coach a large portion of my coaching is via Skype, with development and aid workers in various countries – my clients will tell you it works!)
During your coaching call, you'll each take equal time as the coach and as the coachee.  I think that 30 minutes each (for a total of one hour) can work well.  However, one proponent of peer coaching suggests 10 minutes each (for a total of 20 minutes).  While this seems short to me, if you are pressed for time, even a brief session can be effective.  The point is, being short on time should not be an excuse to forego peer coaching.  As you and your peer coach work together, you will find the timing that works best for both of you.
When it's your turn to be the coachee, identify your area of focus for the coaching session and share this with your peer coach.  It could be a project you're working on, a relationship at work that is driving you crazy, a struggle with work/life balance, you name it.  Think aloud with your peer coach.  Feel free to ask him/her for their perspective, input, and feedback, but focus primarily on generating the solutions yourself.  The answers you come up with yourself will be significantly more powerful than any advice that someone else – even a skilled coach – can provide.
When it's your turn to be the peer coach, give your partner your full attention while he or she thinks out loud about whatever they choose to focus on.  This may not sound like much, but as one of my favorite books says, "the quality of a person's attention determines the quality of other people's thinking."  Provide feedback as needed, but encourage your partner to come up with their own answers.
Focus on the positive, and what action you can take in the future.  Don't let your peer coaching sessions turn into a gripe session.  It's okay to let off a bit of steam, but limit the complaining if you want the time you invest in peer coaching to be productive and helpful.
Two questions can help bring closure and forward momentum to each session.  At the end of coaching conversations, I often ask, "What is your main insight or take-away from this coaching session?" and "What action will you take next?"
Set goals and hold each other accountable.  If you close each session by identifying your next action, then it's natural to share with your peer coach in your next peer coaching session what you accomplished (or where you got stuck).  As you get started with your peer coach, tell him/her how you would like to be held accountable for the "next actions" you've committed to during coaching conversations.
At the end of each peer coaching session, schedule the next one.  This will help you sustain momentum.  Besides, if you don't set up your next session right away, scheduling it will just become another item on your lengthy To Do list.
If you're intrigued by peer coaching, I encourage you to give it a try.  Commit to four peer coaching sessions, every other week, and then evaluate if it's working for you and your partner.  I have a feeling you'll be hooked soon.
I'd love to hear about your experiences with peer coaching!  Drop me a line at shana (at) developmentcrossroads (dot) com or leave a comment in the Comments section below.
Photo by Zirconicusso / FreeDigitalPhotos.net