"What's Next?" for Trailing Spouses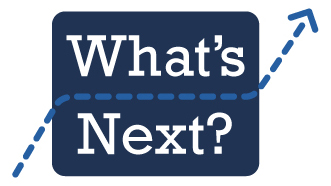 A Powerful Group Coaching Experience for Trailing Spouses
Meets in person starting September 12, 2012
in Makati, Metro Manila, Philippines
Are you a trailing spouse (or partner) who put your career on hold to follow your husband/partner to Manila when he got a job here? Are you wondering:

Is it time to revive my career?

What kind of job would I even like or be good at?
Why am I feeling stuck when I have such a great life? What can I do about it?
Will I ever work again?!
If these questions sound familiar, then this powerful 6-session program is for you. You'll work in a small group with like-minded trailing spouses who are all working on discovering "What's Next?" You'll get clear on your strengths, values, priorities, and passions, then take steps to determine how and where you can get more of what you want in your life.
On Wednesday mornings, we'll meet in an intensive and supportive 90-minute workshop, where you'll get great coaching and support from certified coach Shana Montesol Johnson and from the group.
"As a result of the "What's Next?" program, I am now more certain about what I want to do and what I don't want to do. I am clear on my plans and action steps. Best of all, I'm more self-confident, and more at ease with myself." — X.Y., Trailing Spouse
Dates: Wednesday mornings from 9:30 am to 11:00 am on Sept. 12, 19, 26, Oct. 3, 17, & 24
Location: Makati (Exact address to be shared with participants after registration)
What you'll get:
Assessments, worksheets and tools to uncover the best of you, your values, strengths, and priorities;
Laser-focused coaching to facilitate your process;
Homework and assignments (don't worry, they're the kind you'll want to do);
Tools you can use to get yourself unstuck whenever you are wondering, "What's Next?";
Email support between sessions; and
The great feeling that comes from working in a supportive group of others who are committed to making the most of what's next in their lives.
The What's Next? group coaching program was developed by Master Certified Coach Michele Woodward. This proven group coaching approach has consistently brought about powerful results to hundreds of group participants, helping them get unstuck, get clear, and take action.
"Shana is a highly effective and insightful coach. With just one question she has been able to enable great personal realizations. The group has been hugely beneficial too and I've really benefited from the combined experience, wisdom and reflections they've generously offered." –J.M., Trailing Spouse
At the end of the 6-session program, you'll walk away with a deeper understanding of yourself and what you want, and will have taken solid steps forward to make powerful changes in your life.
Investment: One-Time Payment of US$597 or 3 Payments of US$225 Each
Early Bird Rate: US$547 if paid in full by August 28, 2012.
Bring some friends and get $50 off for each one you refer,

up to four participants (then you can take them out for dinner to say THANKS!)
Early bird registration closes on August 28 at 6 pm Manila time

Regular registration closes on Wednesday, Sept. 5 at 6 pm Manila time
Space is limited for maximum impact.

Sign up to secure your spot — send an email to shana (at) developmentcrossroads (dot) com to request the registration form and payment information.
About the Facilitator

Shana Montesol Johnson, certified coach, works with people who want to make positive changes in their careers and lives. She holds a master's degree from Harvard and a credential from the International Coach Federation. In 2004, Shana left her management consulting job with IBM in Washington, DC to move to Manila as a trailing spouse. She now consults to international development organizations and provides executive coaching and career coaching to international development professionals. Shana went through her own What's Next? process to create a new career that aligns with her strengths, priorities, and values. She loves to help others do the same.
Read more about Shana here or contact her at shana (at) developmentcrossroads (dot) com.
Frequently Asked Questions
What if I'm not a trailing spouse? I want to figure out what's next for my career.
The September 2012 program is specifically geared to trailing spouses based in Manila. I do lead "What's Next?" groups for people contemplating career changes (not just trailing spouses) — both in person in Manila as well as online (for participants anywhere in the world, with a Skype connection). To get on the mailing list for updates, please click here.
What if I'm not based in Manila?
I also lead "What's Next?" groups online — you can participate from anywhere in the world. The next online group starts on September 20 (evening in N. America) / September 21 (morning in Asia). Please click here to find out about it. If the timing doesn't suit you, please click here to sign up to receive updates on the next online program.
I like the idea of getting clear and figuring out what's next, but I'm not sure I want to share and talk in a group.
Many people have doubts about a group coaching process. Past participants in my programs have shared that despite their initial skepticism, they found the group aspect of the "What's Next?" experience to be one of the most valuable and helpful parts of the whole process. Rest assured, no one is forced to say or share anything they are not comfortable with. As the facilitator, I create a safe space for people to share if they so choose. I also ensure that participants have equal "air time" in the discussions. Participants often find that simply listening to others' experience and thought processes helps them tremendously. As one trailing spouse group member said after completing the program:
When I heard about the What's Next? program, I knew it was exactly what I needed to get clear on my career goals. The only thing I was not really excited about was the "group" aspect of the program. I was afraid the other participants would talk too much and it wouldn't allow me to reflect on my own career questions. Thanks to excellent facilitation by Shana, this fear was completely unfounded. On the contrary, the diversity of the group was a great added value and I believe the program has brought me more than individual coaching would have. — M.B., Trailing Spouse
For those who are truly not interested in a group setting, I also offer individual, one-on-one coaching around "What's Next?" Please email me at shana (at) developmentcrossroads (dot) com to find out more.
Will this program help me to revise my résumé, prepare for job interviews, and give me advice on job leads?
The "What's Next?" program helps people get clear on what is important to them, who they are and what they have to offer, what type of work role and/or environment would best suit them, and what specific actions they can take to move forward (whether their goal is full-time employment, part-time consultancies, meaningful and résumé-enhancing volunteer work, further studies, or remaining outside of the workforce for the time being). The program does not specifically deal with résumé revisions, job interview prep or job leads. For those participants who are looking to apply for jobs in the future, their participation in the program does equip them with a much clearer and stronger message to prospective employers about why they would be a great hire. They also are able to eliminate many jobs they otherwise may have applied for, because the "What's Next?" program has helped them identify what is a good fit for them and what is not. If group members need assistance after the program to implement a job search, revise their résumé, and prepare for job interviews, I am happy to refer them to qualified service providers who specialize in this area.
I just arrived in Manila a few weeks ago. I'm still getting settled, but am really interested in the program. Would you recommend that I take it now, while I'm so new to town? Do you plan to offer the program again?
Welcome to Manila! Based on my own experience as a trailing spouse and as a career coach and group facilitator, I think it's best if you focus on getting settled first. I recommend that people have been in country for at least 6 months before taking the course. I offer the "What's Next?" program a few times a year. If there is enough interest in another group specifically for trailing spouses, I could offer that again as well. Please send me an email at shana (at) developmentcrossroads (dot) com to let me know your interest, and I'll add you to the mailing list.
I'm interested in this program, but the timing doesn't work for me.
Thanks for your interest! Please send me an email at shana (at) developmentcrossroads (dot) com to let me know what your timing constraints and preferences are. I can take these into account when planning the next "What's Next?" program, and I'll add you to the mailing list so you'll be sure to receive updates.
The investment amount is quoted in US dollars. Can I pay in Philippine pesos?
Yes, you may pay in Philippine pesos. Payment instructions and options will be provided after you register.
How do I register for the program?
All you have to do is send an email to shana (at) developmentcrossroads (dot) com, and I'll email you the registration form and payment details. Registration closes on Wednesday, September 5 at 6 pm Manila time.
Ready to sign up? Email shana (at) developmentcrossroads (dot) com