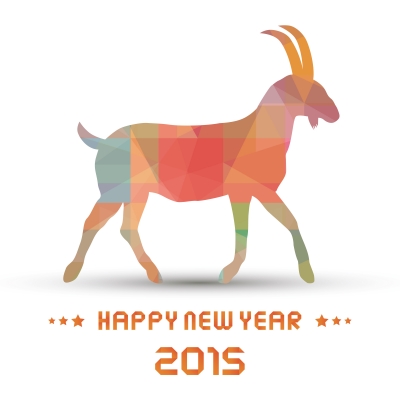 Kung Hei Fat Choi! Happy (Chinese) New Year! I find that, living in Asia, welcoming the lunar new year is a bit of a relief. It's a time of year when I actually have some breathing room to reflect on the past year and plan for the year to come.
My personal family tradition is to ring in the new year on January 1, immediately following the rush of the end-of-year tasks, holiday prep, and vacation travel. At that point, I am frazzled, tired, and not exactly in the best frame of mind at for setting new year's goals (by the way, I prefer to focus more on "goals" than "resolutions." You can read why here.)
And then January gets underway, the calendar fills up, To Do lists mushroom, life goes on. Blessedly, before I can get too far into the new year, Chinese New Year comes along. Since I have no family obligations or travel that go along with it, it is the perfect time for reflecting, thinking, planning.
If you woke up on January 1 with no New Year's resolutions, no sense of closure to 2014, no concrete plans or goals for the new year, I am here to tell you that it's not too late. If, on the other hand, you launched into January with lofty ambitions or even just a handful of resolutions that have already crashed and burned, I invite you to hit the "reset" button and start over in the (lunar) Year of the Goat.
Bear with me a moment, let me push that button….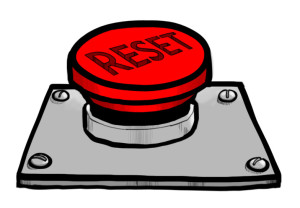 Okay, now that you have a clean slate and a bit of breathing room, I invite you to:
Take Stock: What was the good, the bad, and the ugly (as well as the beautiful) about 2014? Think back on last year, and identify what you were doing when you were most aligned with your core values and playing to your strengths?
Get Clear: Based on what you loved and loathed about 2014, what do you really, really want in 2015? It doesn't have to be a traditional goal like "get a promotion" or "land my dream job." Maybe you want to feel a certain way — more calm, relaxed, and focused. Perhaps you want to take more risks or experience adventure.
Act: Brainstorm some actions you could take to get you closer to what you want. Then choose one goal to start with. Design some do-able actions that you can get started on right away. Build in accountability. Plan to celebrate progress, even on a small scale.
These three simple steps – Take Stock, Get Clear, Act – can bring about amazing results. These are the same three steps I guide clients through in the "What's Next?" coaching program which is, incidentally, one of the things I most loved doing in 2014, and that I'd like to continue this year. (You can read more about it here.)
To help you work through your planning process for 2015, I've designed a self-guided worksheet, Three Steps to a Great New Year (2015 edition). It's a PDF with step-by-step instructions, prompting questions, and space for reflection. Everyone on the Development Crossroads newsletter list receives it automatically. If you're not on that list, simply leave your email address in the form below. You'll also be added to the email newsletter list, so that you can receive goodies like this worksheet, as I develop them.
Here's wishing you a fulfilling, fun, and unforgettable Year of the Goat!

Image provided courtesy of FreeDigitalPhotos.net